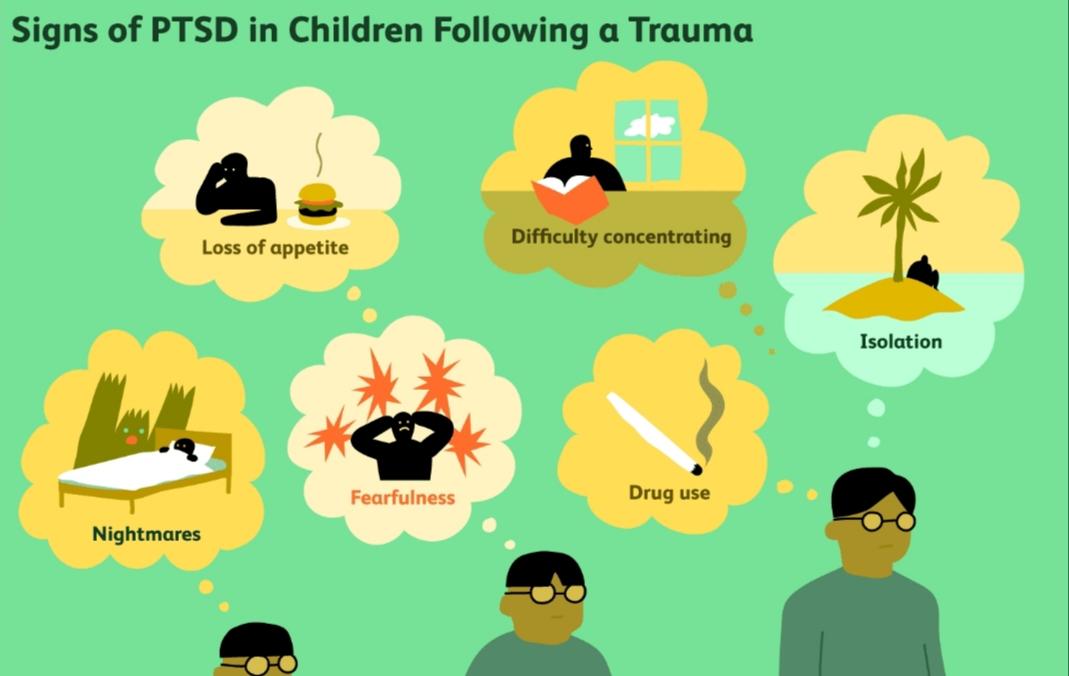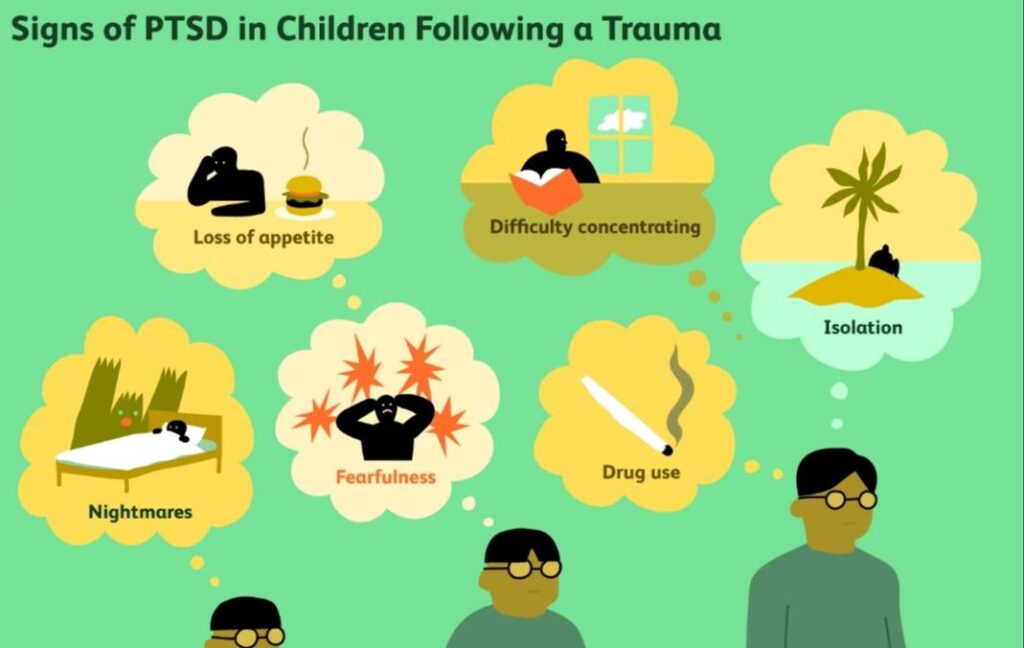 SIGNS OF PTSD IN CHILDREN
Post-traumatic stress disorder (PTSD) is a mental health problem. It can affect people of all ages. A child with PTSD keeps having scary thoughts and memories of a past event. He or she finds the event terrifying, either physically or emotionally.
Children with PTSD are usually exposed to violence, abuse, injury or traumatic events, which cause prolonged emotional distress, anxiety, distressing memories, nightmares and disruptive behaviors. This disorder is often coupled with anxiety too.
Besides that, they may show certain affixation with words, which may or may not be related to the trauma, and they might also repeat themes of the trauma.
BELOW ARE THE SIGNS OF PTSD
Loss of Appetite
Difficulty in Concentration
Isolation
Nightmares
Fearfulness
Drug Use