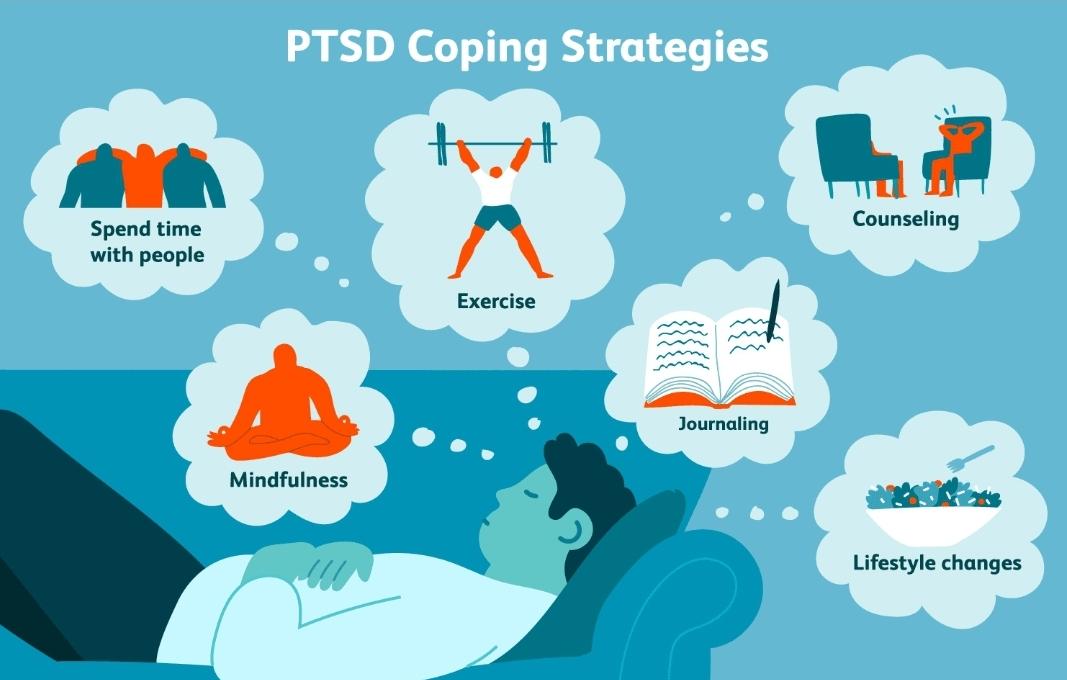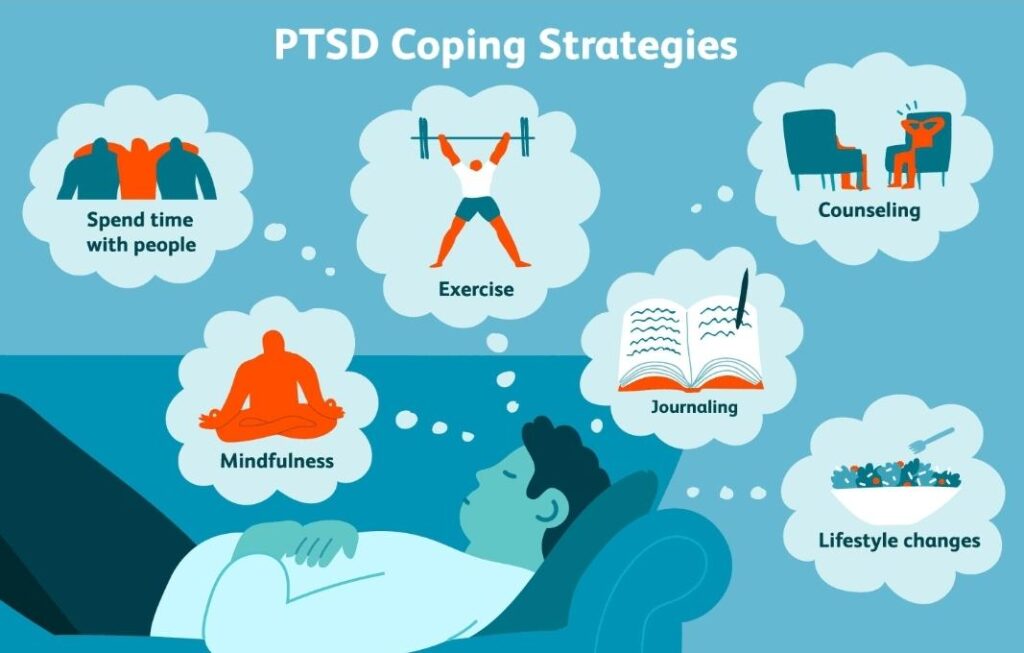 Trauma Permanently Changes Us!
This is the big, scary truth about trauma: there is no such thing as "getting over it." The five stages of grief model marks universal stages in learning to accept loss, but the reality is in fact much bigger: a major life disruption leaves a new normal in its wake. There is no "back to the old me." You are different now, full stop.
This is not a wholly negative thing. Healing from trauma can also mean finding new strength and joy. The goal of healing is not a papering-over of changes in an effort to preserve or present things as normal. It is to acknowledge and wear your new life with courage.
BEST STRATIGIES FOR COPING PTSD
Spend time with people.
Exercise
Counselling
Mindfulness
Journaling
Lifestyle Changes